Storytelling is an essential part of any marketing strategy. In fact, storytelling for startups does not just help in the process of building a brand but also creates a stronger connection between consumers and the business.
Good storytelling can convey complex messages and tap into our emotions to positively influence our buying decisions. Reading a good story feels good, so it's no surprise that nothing beats a well-told, compelling story to tap into our intrinsic emotions. In fact, a strong story can be a missed opportunity, which is why it is important for startups to understand it. After all the best marketing campaigns are a combination of great stories, our own emotions, and authenticity.
The fact is storytelling is something we all love to do and yet, most of us are bad at it. We love to tell stories but are not that good at it. There are no hard and fast rules to it, but there is a lot that goes into telling a good story. In this regard, it's always better to go back to the basics.
This podcast episode and post will help you how you can tell a compelling story for your startup, even if you're not a great storyteller by nature. This post will break down the basics of storytelling and how it can help startups in the long run.
Storytelling For Startups: How To Create A Strong Narrative That Will Get You Noticed And Drive Growth
What is storytelling for startups?
Storytelling for startups uses stories to engage and connect with customers. By telling stories about your company, its products, and its customers, you can connect with potential and current customers that can help promote your brand and products.
Storytelling is a powerful tool that can be used by startups to capture their audience's attention and differentiate themselves from their competition. It starts with having a clear understanding of why your business exists and what you want to achieve.
Too often, businesses focus solely on their product and forget to tell the story of their company or founder. This can be a fatal mistake.
When done correctly, storytelling for startups can help create a connection with the audience by establishing a human-to-human relationship. It allows people to understand who you are as a company and your vision. Your story should be about your product and its origin, goals, and flaws when it comes to marketing. Consider your product or business as a personality – this will make it easier to craft your story in an engaging way that will resonate with people.
The base for this could be your pitch deck that translates into various story branches – these are the aspects of storytelling efforts for startups that should be focused on most. Begin your story with these two questions – who is the audience, and what is the main message. Every story should begin with these questions to establish a context before getting too much detail. From there, you can start developing the various aspects of your story that will capture your audience's attention.
Why is startup storytelling important?
Startups need to tell their story to connect with their audience and create a connection that will inspire customers to use their product or service. Storytelling can help startups humanize their brand, connect with their audience and inspire loyalty and advocacy when done well.
There are several reasons why storytelling is important for startups. First and foremost, it helps customers understand what the company does. A story can also help identify how a company can be sustainable and profitable. To be successful, startups need to tell their story well and maintain consistency with their messaging.
Storytelling is also beneficial because it demonstrates value over other methods of communication. People are more likely to remember a story than text, making it an effective way to communicate a message. Additionally, stories can capture an audience's attention and bring them along on an emotionally rich journey. This is important because people need to see how a company can be valuable to them before investing their money.
Finally, storytelling is important for startups because investors care about how well you can articulate your vision. Investors want to know that you have a plan and are capable of executing it–and storytelling is one way to demonstrate that you're capable of doing just that.
Why Do Startups Struggle to Tell Their Story?
One of the main reasons startups struggle to tell their story is because they don't have a clear understanding of their brand. A strong brand helps to communicate the company's essence to customers and potential customers, which makes it easier to tell the story. Without a strong brand, it can be difficult to differentiate yourself from your competitors.
There are several reasons why startups struggle to tell their story. One reason is that they become too focused on product development and forget to think about how they will tell their story. Other reasons include working without a clear vision, failing to convey what their company is about interestingly, or not knowing where to start.
Seth Erikson argues that those who need it most learn about branding and storytelling later on in the process, but it should be included at the beginning. He points out that many startup founders struggle to tell their stories because they have not been exposed to branding and storytelling. This lack of knowledge can lead to confusion and frustration when it comes time to market their product or company.
Another problem is that startups often forget that a brand story is a collection of ideas that align with the company's values and purpose. A good brand story includes research to ensure the information is accurate, unique, and interesting. Startups need to remember that they don't have to do everything themselves – they can partner with someone who has complementary skillsets or hire freelancers such as designers and writers. By doing so, they can create a strong narrative that will get them noticed.
The Anatomy of Storytelling
Storytelling is one of the oldest and most powerful forms of communication. It has been used for centuries to engage, educate, and entertain people. Stories can be used to explain complex concepts, persuade people to take action, or simply entertain.
Many different story structures can be used to tell a story. The most common structure is the hero's journey. This pattern has been used for thousands of years and continues to be popular today. The arc of a story is the life cycle of a character or group of characters. This pattern can be seen in historical storytelling and biographies of important historical people such as Julius Caesar and Alexander the Great.
Brands often use storytelling to share relevant and key aspects of their journey to date that shows value to their desired audience. The story's villain becomes the problem your brand solves, and your customers face. The solution and transformation are easy lives that customers will have when using your product or service.
How do you create a strong narrative for your company's product or service?
Creating a strong narrative for your startup is important because it can help to define your brand and make it stand out from the competition. A strong narrative should be clear, concise, and interesting to your target audience. It should also be communicated consistently across all channels.
When you're starting a business, it's important to have a strong narrative that will get you noticed. This means having a clear story that explains what your company is all about and why people should care. It's up to the entrepreneur to envision what their company will look like in the future and make it happen.
People are more likely to buy something if they believe in the story that the company is telling them about themselves and their product. That's why it's so important for startups to have a great storyteller at the helm– someone who can engagingly communicate the company's vision.
The best brands are built on great stories. Apple, for example, is known for its innovative products and sleek design. But what many people don't know is that the brand was built on a powerful narrative about changing the way we live our lives. Steve Jobs' famous "Think Different" campaign was based on this idea, and it helped Apple become one of the most successful companies in history.
y
If you want your startup to be successful, you need to create a strong narrative that will capture people's attention. It's up to you to tell your story in a way that makes sense in your industry and inspires people to believe in your vision.
Essential tips for your startup's storytelling success
No matter how great your product or service is, no one will care if you can't tell a compelling story about it. To engage your audience and create a lasting connection, you need to put thought into the story you're telling and make sure it's communicated interestingly and engagingly. Here are some essential tips for ensuring your startup's storytelling success:
Make sure your story is authentic. Your audience will see right through any attempts at manipulation, so make sure your story is honest and representative of who you are as a company.
Keep it simple. Don't try to cram too much information into your story- focus on the most important aspects and leave the rest for later conversations.
Be clear about your goals. What do you want people to take away from your story? What action do you want them to take? Articulate this clearly and make it easy for people to understand what you're trying to achieve.
Engage your audience emotionally. People are more likely to remember and connect with stories that evoke strong emotions- happiness, sadness, anger, fear, etc.). Make sure yours does this effectively.
Practice often and be prepared for questions. It's important to be comfortable telling your story and fielding questions from your audience. Practice in front of a mirror, with friends, or even in front of an empty room- the more you practice, the better you'll become.
Telling a great story is essential for any startup looking to engage its audience and create a lasting connection. By following these tips, you're on your way to success!
Humanize your brand
However, if you want to create a successful brand story, you need to humanize it. Show your audience that you're just like them – that you have the same concerns and desires.
Share their personal stories on social media or in blog posts, and let your customers get to know them. Humanizing your brand will make it more relatable and trustworthy, which is essential for building a loyal following.
Bring your shared purpose to life.
Why do you exist? What problem are you solving? How are you making a difference in the world? These are the questions your story should answer. And while your story may evolve, it's important to start with a clear focus and shared understanding of your purpose among all team members.
Your brand should tell the story of how you're making a difference in the world, and it should be consistent across all channels — from your website to your social media profiles to your marketing materials. When people see or hear your branding, they should instantly understand what makes you unique and why they should care.
Everything from the products you sell to the customer service experience should reflect who you are as a company and what you stand for. You can even use storytelling techniques in your hiring process, highlighting how each new team member will help further your mission and make an impact on the world.
Stories are at the heart of every successful startup — make sure yours is told well!
Keep your message clear, simple, and repeatable.
When it comes time to start telling your story, make sure that your key points are at the forefront of your mind and that you can communicate them in an easy way for people to understand. Don't get bogged down in details or try to include too much information – focus on the most important points and make sure that you hit them repeatedly.
If you change your story or alter your key points halfway through, you risk confusing potential customers or investors. It's better to stick with what works and fine-tune it over time than to try something new and potentially lose everyone's attention.
Display and align your storytelling across all channels
This applies to startups as much as it does to well-established brands. But simply having a story isn't enough — it also needs to be aligned and displayed consistently across all of your channels, from your website and social media accounts to your sales materials and customer service interactions.
Then make sure all of your content supports this arc, using a consistent tone and voice. Be sure to keep all of your channels in sync with each other, too; for example, if you post different types of content on different social media platforms, make sure they complement each other instead of competing for attention.
The more creative you can get it out there, the better off you'll be.
How to use storytelling on platforms like LinkedIn as part of your social media strategy
Seth Erickson suggests that on platforms like Twitter, you want to focus on problem-solution because that's a more condensed story, given the nature of the platform. On LinkedIn or Facebook, you can write more content but still won't tell a full feature-rich story.
And so it's just the process of going, okay, what information will be most vital for your audience to know if they don't read anything else?
What do they need to know about our company or a product or service?
That's where you start editing things down. And again, that depends on who your customer is and what their needs are in an industry you're in.
How and why you should use storytelling right from the beginning.
Having a problem or talking about an issue is an important part of the story.
Another point to consider is how to expand on that point. And the reason you want to expand on the issue is that it helps build emotion, and neuroscience shows that anything you read, learn, or hear about that doesn't have emotion goes into short-term memory, where it gets cleaned out.
But if it has emotion attached to it or you feel a certain way about it, it goes into long-term memory and stays with you for a much longer time. So, rather than going, I'm going to expand on that problem and talk about it deeper. For example –
Don't you despise it when your website goes down at 2:00 a.m.? That's okay, that's a problem.
But what exactly does that imply? You've got to get up and call someone. You've got to go into the office at some point, right? Taking it a step further will allow people to feel that emotion and say, "Yeah, I've done that." I've been there before. That's a bummer. And then they remember you as the person who's, and we can help you solve that problem.
And then you bring it back around to, and here's the solution, which could be your product, service, or whatever. So that's what I mean when I say it was storytelling. It's as if you can delve deep into it.
You can use the hero's journey, which consists of 15 steps.
StoryBrand uses seven steps. Other frameworks may use two or five; it doesn't matter.
However, the hero's journey is a great starting point, and you can look at it and say, oh, here's all these different things that happen in a story's life cycle. And you can go in and pick different pieces and say, "This is relevant to our brand."
Those are just a few examples, but problem and solution are essentially the infomercial format for storytelling, right? Don't you despise it when you can't get to your gutters to clean them? We have this amazing ladder, which acts as both a problem and a solution.
In that scenario, they can show the problem visually, which adds to the emotional side because you're visually engaged and going; I remember being up on trying to clean my gutters.
How companies can leverage the power of a customer story to promote business brands
What you say about your product matters. You want people to understand what it does, how it works, and how it can make life better. But anyone can talk a good game.
What's more convincing is when other people are saying those things about your product – customer stories give potential buyers a clear picture of how they could be helped by using your product, and these stories provide credibility for the brand or company that's selling them.
Companies like Designli have been using customer stories presented in an interview format as an integral part of my company's marketing strategy for over a year now. We see that they attract new prospects and make sales conversations easier. People who see the dozen or so customer stories we've collected are convinced that we can help them, too.
Here's how to use customer stories to grow a startup:
1. Decide the purpose of your customer stories.
Customer stories can serve many different purposes, from inspiring to describing how a customer implemented your solution. Before you start talking to customers, decide what your primary purpose is
Your purpose may include one or more of the following:
Demonstrate industry expertise.
To help a specific consumer type, say so (or that you can help various customer types).
Customer service excellence — how much customers enjoy working with you.
Promote your company's unique selling point.
Choose the problems your product solves.
Describe your product's use cases.
Showcase your product's features.
2. Identify your story format
Traditionally, customer stories follow a problem-solution-results format. This is a good one. It allows you to dig into your prospects' pain points, show how your product is designed to solve them, and present real-world results with metrics to back them up.
But this isn't the only format you can use: other options include:
Feature-story format: This is analogous to a personal profile in a magazine. It allows you to be more creative.
Interview: Customer tales are presented in a Q&A format, with questions designed to inspire readers to start their products. Your interview questions will be based on your customer story purpose.
Video: Videos can be used alone or with other formats. You may start with a video for a blog article with a customer narrative. In customer story films, you capture the most memorable moments from a client's interaction with you.
Your team's skills and your purpose will determine the format you use. Don't be scared to mix and match formats.
3 . Create an interview guide.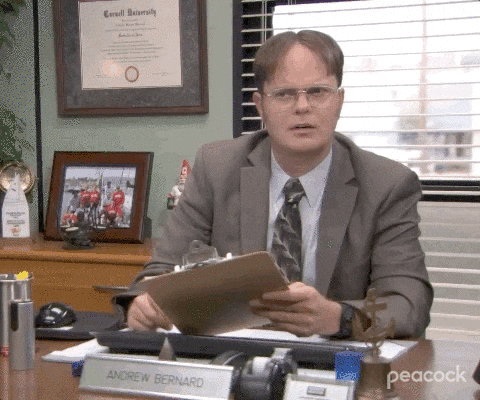 A good customer tale is built on a customer conversation. You should prepare your inquiries before speaking with a customer. For your client story, consider including questions about the customer's business, their situation (and pain points) before using your product, the buying process, adopting and utilizing your product, and the benefits the customer achieved.
You don't have to stick to the script. You should be flexible and offer follow-up questions as the dialogue progresses. Making a list of questions will keep you on track and ensure you don't miss anything.
4. Pitch your clients.
Participating in a customer narrative needs time from the customer. If their circumstances before buying your product were embarrassing, they might not want to divulge "behind the scenes" details. But there are ways to overcome reluctance. Making a "pitch" to your customers will help them recognize the benefits. Here are a few value propositions to engage your customers.
Make them a leader
Solve a problem with savvy.
Promote a decision maker's ability to choose an effective solution for B2B clients.
Make them famous.
Link to their webpage.
How can you use customer stories?
Your customer stories can be used in various marketing and sales procedures. Here are a few ideas:
Add a customer story section on your website.
Post your stories on your blog.
Use stories in your e-mail.
Incorporate social media excerpts with links to the complete story.
Put it in your blog entries or long-form material.
Write a press release for each story.
Share your tale collection with your sales staff for prospect follow-up.
Customer stories are powerful marketing tools because they show your product in action and provide social proof. And, because they are so versatile, you can get a lot of usage out of them.
What are the key elements of a good startup story?
The key elements of a good startup story are:
A problem that needs to be solved
A great team with the skills to solve the problem
A product that solves the problem
A market for the product
Funding to support the growth of the business
When it comes to telling your startup story, there are a few key elements you want to make sure to include. First, think about time and space. Where did your company begin, and how has it grown over the years? Next, consider the people involved in your business. What is the team like, and what motivates them? Then, focus on the process. How do you create your product or service, and what challenges have you faced along the way? Finally, think about the product/service. What does your company offer that's unique in the market, and why should consumers care?
Once you have a good understanding of these key elements, you can start shaping your story into a narrative that will be both informative and engaging. Remember that storytelling is all about making an emotional connection with your audience–so be sure to put yourself in their shoes and think about what matters most to them.
If you're looking for ways to increase your personal brand as a business leader, talking about "storytelling" can be a great place to start. Vision is important in startups but also having a plan to execute it. "Startup founders must know that manifesting the future is up to them." You must be able to write your own story and make a compelling argument as to why you want this new business. And finally, the story of your company is something that you must always tell. A good startup story will be shared with every person who matters to the business. So make sure you put thought into crafting a narrative that will impress and inspire!
What are some common mistakes made when telling a startup story?
Some common mistakes made when telling a startup story are: not having a clear beginning, middle, and end; not having a defined target audience; not having a strong call to action; not being able to answer the question, "So what?"
There are a few common mistakes that startups make when telling their story. The first is not spending enough time on branding and storytelling. Too often, startups focus all their energy on the product itself and getting it out there rather than taking the time to cultivate a strong narrative. This can be a fatal mistake, as it's difficult to win over customers or investors without a well-crafted story.
Another common mistake is not thinking about how they will tell their story. A great book or movie script is crafted using research and development, website building, team building, data, and marketing – but many startups try to wing it, which rarely leads to success. Without a solid plan, it's difficult to create a cohesive narrative that will resonate with your audience.
The last common mistake is not knowing what the message of their story is. Often, startups are so focused on putting everything together perfectly that they lose sight of what they're trying to say. It's important to have a clear goal in mind before you start crafting your narrative – otherwise, you'll end up with something that doesn't make sense or doesn't accomplish anything.
If you're struggling to tell your startup story correctly, don't worry – you're not alone. Many people find it difficult to know where to start. But with a little bit of help, you can create a narrative that will get you noticed and help your business succeed.
Telling, not showing
Too often, founders get so wrapped up in their product and their vision that they forget to share the story of how they got there. And that's what investors want to hear. They want to know what makes your company special and why you're different from other startups.
Share photos of your team working hard in the office or screenshots of your product in development. Graphs and charts illustrating your growth are also helpful. The more tangible evidence you can provide, the better. Customers and investors want to see where you are now and where you're headed. So make sure your story includes a roadmap for the future.
Too much jargon
Don't use too much jargon, and be sure to explain any technical terms that might be unfamiliar. You don't want people to get lost in your story or lose interest altogether.
If you can keep your listeners engaged, they'll be more likely to want to learn more about your business.
Too impersonal
Don't focus on the technology or the business model – focus on your journey and what you've learned. Remember, people want to hear about your passion and how you overcame challenges. Be sure to share your story to engage your audience and make them feel like they're a part of it.
It's also important to be authentic – if you don't have all the answers, say so. The most important thing is that you're honest and open with your listeners. They'll appreciate the transparency and learn something valuable from hearing your story.
Starting from the beginning
Many people make the mistake of starting their story with their current situation or what they're working on now. But potential investors want to know how you got to where you are today, and they'll be more interested in your story if you can show them a clear progression.
And be sure to keep your story concise – no one wants to hear a long-winded tale. When you boil it down, your goal is to convince investors that you have what it takes to succeed. So make sure your story paints a picture of a successful future for your business.
Lack of conflict
While it's important to focus on the positive aspects of your company, you also want to make sure that potential investors feel like you're being realistic about the challenges you've faced and how you've overcome them.
Investors want to know that you have a strong sense of resilience and can learn from your mistakes.
Inauthentic stories
This can make their story seem inauthentic and insincere. Additionally, startups may try to copy the narrative of a more successful company, making their story seem inauthentic. Startups need to be honest and authentic when telling their story so that potential investors or customers can trust them.
Too many controls and hurdles
In this methodology, teams work sequentially where development tests new code in an isolated environment for quality assurance (QA) and – if requirements are met – releases the code to operations for use in production. IT operations deploy multiple releases at once, with extensive controls. Support is the operations' responsibility.
The DevOps model aligns development, QA, and IT ops efforts with fewer gates and more continuous workflow. In this methodology, there are fewer hurdles separating dev from ops, leading to shorter release cycles and improved collaboration between teams.
Examples of Good and Bad Storytelling
It's no secret that storytelling is an incredibly powerful way to engage customers and hook them into a brand's core values. However, not all stories are created equal. Some companies do a great job of telling engaging and interesting stories, while others fall flat. Let's take a look at some examples of good and bad storytelling:
Good Storytelling:
Apple is a prime example of effective storytelling. From the very beginning, they've created a narrative around their brand that engages customers and speaks to their core values. Their ads are always beautifully shot and tell emotional stories that connect with people on an emotional level. Apple has also successfully used storytelling to humanize their products–for example, the "I'm A Mac, I'm A PC" ads which showed real people using Macs and PCs in different scenarios.
Bad Storytelling:
Many companies rely on generic, bland messages to try and sell their products or services. This is often viewed poorly, as people don't get the connection to their needs and life. If people feel like their interests aren't being met, it's time to change the approach and find something that speaks to them.
Chevrolet created an awkward hipster marketing campaign for the Cruze in 2016. The video can be viewed below. Around three seconds in, it becomes cringe-worthy.
This video employed a daring strategy. Chevrolet was attempting to dispel millennial stereotypes by addressing each one. Simultaneously, Chevrolet assembled a focus group that resembled every inaccurate millennial stereotype.
The video makes its point after 30 seconds but drags the point on for another 2 minutes.
It's unclear who the video is aimed at.
The above-mentioned video, which was posted to YouTube by a Chevy dealership, currently has 84 likes and 564 dislikes. It's a bad look for Chevrolet (which must be why the company removed it from its official YouTube account).
What are the four types of storytelling?
There are four types of storytelling:
The Hero's Journey
The Quest
Transformation
Overcoming the Monster
Four basic types of storytelling can be used when marketing a product. These are the early-beginning hustle and struggle, conflicts, failures and/or setbacks, and successes.
When it comes to marketing a product, your focus should be on telling a convincing story that will get your audience interested in what you offer. This is where knowing how to tell a good story comes in handy. A good story is relatable and demonstrates passion, dedication, and overcoming adversity. It's based on lessons learned or major influences, and people met along the way.
If you can find a way to get around your listener switching off by telling your story that relates to lessons learned or major influencers met along the way, you're onto a winner! Telling stories is one of the most effective ways of getting your message across, so make sure you use them wisely.
What are the 5 C's of storytelling?
The five Cs of storytelling are:
Characters: The story must have interesting and relatable characters.
Conflict: There must be a struggle or problem for the characters to overcome.
Context: The story should be set in a believable and interesting world.
Consequences: The characters' actions should have real and lasting consequences.
Resolution: The story should have a satisfying ending.
The 5 C's of storytelling are story, characters, conflict, climax, and resolution. Storytelling is one of the most important aspects of marketing because it can help you connect with customers in a way that is not too salesy. When you tell a good story, it will keep your viewers hooked and wanting to know more.
It's important to make your content brief and visible so that people will want to read or watch it. You also need to be strategic about when you reveal the full synopsis or story. If you reveal too much all at once, people may lose interest. You'll keep them engaged until the very end by keeping them guessing.
Listen to the episode with Seth Erickson
About Seth
Seth Erickson is the founder and CEO of Storify agency which works with startups and other business clients across the USA… He is a brand designer with a focus on meaningful storytelling,
He also is the author of a new book, "How to Hack Humans". In the book, Seth shares his experiences of working with people and looking at the human psyche as a computer complete with native hardware and operating systems programmable apps.
In this episode, Seth shares lessons learned from early experiments, which led to CTRs of 7 to 12%, driving business growth around storytelling for startups. He also shares how we can do the same.
Some topics we discussed include:
Can storytelling permeate every aspect of a business
Data points on why storytelling is key to dominating the marketplace
The neuroscience behind a good story
The characteristics of a good story
How can we use stories to increase sales
How to use storytelling for startups by leveraging a companies vision
Can SaaS companies build a retention process around stories? If so how
Sins of storytelling for startups
Tips for storytelling for startups
and much, much more…
Listen to the episode
---
Related links and resources
Connect with Seth
Subscribe to & Review the Predictable B2B Success Podcast
Thanks for tuning into this week's episode of the Predictable B2B Podcast! If the information in our interviews has helped you in your business journey, please head over to Apple Podcasts, subscribe to the show, and leave us an honest review.
Your reviews and feedback will not only help me continue to deliver great, helpful content, but it will also help reach even more amazing founders and executives just like you!